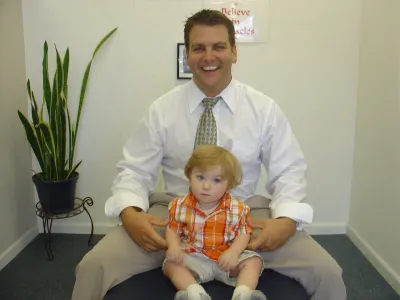 Scott L. Bell, D.C.
Dr. Scott Bell is the owner of Santa Rosa-based Bell Family Chiropractic and is a graduate of Palmer College of Chiropractic West. Having treated thousands of patients throughout Northern California with a variety of health concerns, he is highly trained in the areas of sports injury, extremity adjusting, family care programs, and nutritional education. Raised in Santa Rosa, Dr. Bell is a graduate of Montgomery High School and California State University Sacramento.
With a focus on the family, Bell Family Chiropractic serves patients of all ages and physical status utilizing a wide variety of techniques. Our gentle approach to non-invasive health care makes it possible for entire families to achieve their peak physical potential. We are passionate about alleviating suffering through chiropractic care and educating people to the benefits of improving their personal health.
If you have any questions about our Santa Rosa chiropractor, or would like to learn more about chiropractic care at Bell Family Chiropractic, please call us at 707- 526-1928 today!