It is easier to build strong children than to repair broken men. ~Frederick Douglass
Kids and babies have spines, just like adults. Kids also have stresses to their spines, just like adults.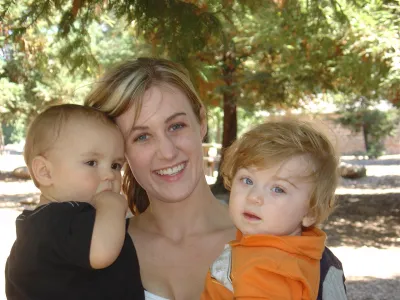 Our kids are so special to us that sometimes, in an effort to protect them, we become overprotective and deprive them of necessary and valuable experiences. If chiropractic care is necessary to your good health and for reaching your full potential in life as an adult, then it logically follows that it is even more necessary for a child! After all, they have nerve systems that control and coordinate all of their body functions just as you do. And, just like you, they can get subluxations that will interfere with the full outward expression of their Life force.
Mechanical stresses such as poor posture, heavy book bags, learning to walk, and even the birth process can affect the growing and developing spine. Chemical stresses such as junk food, medications and pollution also affect the body. These stresses on the spine can cause subluxations (nerve interference) which can negatively affect overall health. With gentle, specific chiropractic adjustments, nerve flow is restored, as well as a greater level of health. There are numerous studies that show the benefits of chiropractic care for children who suffer from ear infections, allergies, asthma, ADHD, and bed wetting - just to mention a few.