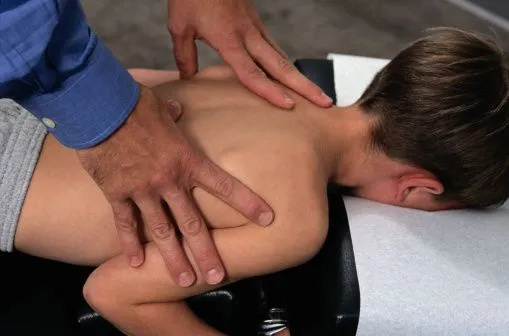 The baby chiropractor Santa Rosa families trust most is Bell Family Chiropractic. With 13 years of experience, Dr. Scott Bell is a child chiropractor that uses gentle and safe chiropractic care techniques to treat your beloved son or daughter.
Why would a newborn baby or child need chiropractic care? A baby's spine can become misaligned from the very beginning during the birthing process. Traumatic situations like birth can apply too much pressure to a fragile baby's spine, often resulting in the first cervical vertebra getting jammed underneath the bottom skull bone. When this misalignment happens, a baby can suffer from seizures, colic, or other symptoms. To fix the problem, Dr. Scott Bell, a baby chiropractor, applies gentle and noninvasive adjustments to your baby's back.
Bell Family Chiropractic can also help your older son or daughter. Daily functions, including poor posture, carrying heavy book bags, and learning how to walk, can put stress on your child's body and can cause subluxations (nerve interferences). Dr. Scott Bell, a child chiropractor, can develop a treatment suitable to your son or daughter's specific needs. Our gentle and safe chiropractic care will restore nerve flow and improve your child's overall health.
Bell Family Chiropractic specializes in chiropractic care for the whole family. No matter the age or health concern, we can design a treatment plan specific to your needs. Dr. Scott Bell's goal, as a family chiropractor, is to have your entire family reach its peak health and physical potential. Call Bell Family Chiropractic at (707) 526-1928 to schedule an appointment today.