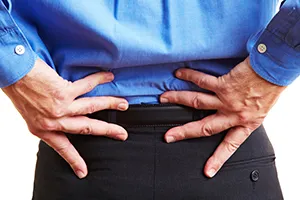 Interested in Cold Laser Therapy? Santa Rosa's Bell Family Chiropractic is excited to announce this new addition to our services. Our chiropractor, Dr. Scott Bell, would be happy to meet with you and determine if laser therapy or other chiropractic care is the right solution for you.
As contradictory as cold laser therapy sounds, Santa Rosa's Bell Family Chiropractic is offering this new treatment that is optimal for treating deep tissue muscle pains. Cold Laser, or Low Level Laser, Therapy is becoming a standard in the healing art of chiropractic care. The Cold Laser utilizes a non-heat producing light laser that is set at a specific wavelength to penetrate deep into muscle tissue. This process stimulates the muscles at the cellular level and works to restore the muscles where they have cell damage. This treatment can be administered by a trained and licensed chiropractor, an osteopathic physician (DO), or a medical doctor (MD).
At Bell Family Chiropractic, we pride ourselves on our knowledgeable and friendly staff. If you are curious about cold laser therapy, Santa Rosa has no better Chiropractor than Dr. Bell to help you find the correct treatment plan and ease your body's aches and pains. Whether you are new to chiropractic therapy or perhaps looking for a new doctor, we are dedicated to helping you achieve your wellness goals and needs. Please schedule an appointment online or call us at (707) 526-1928.